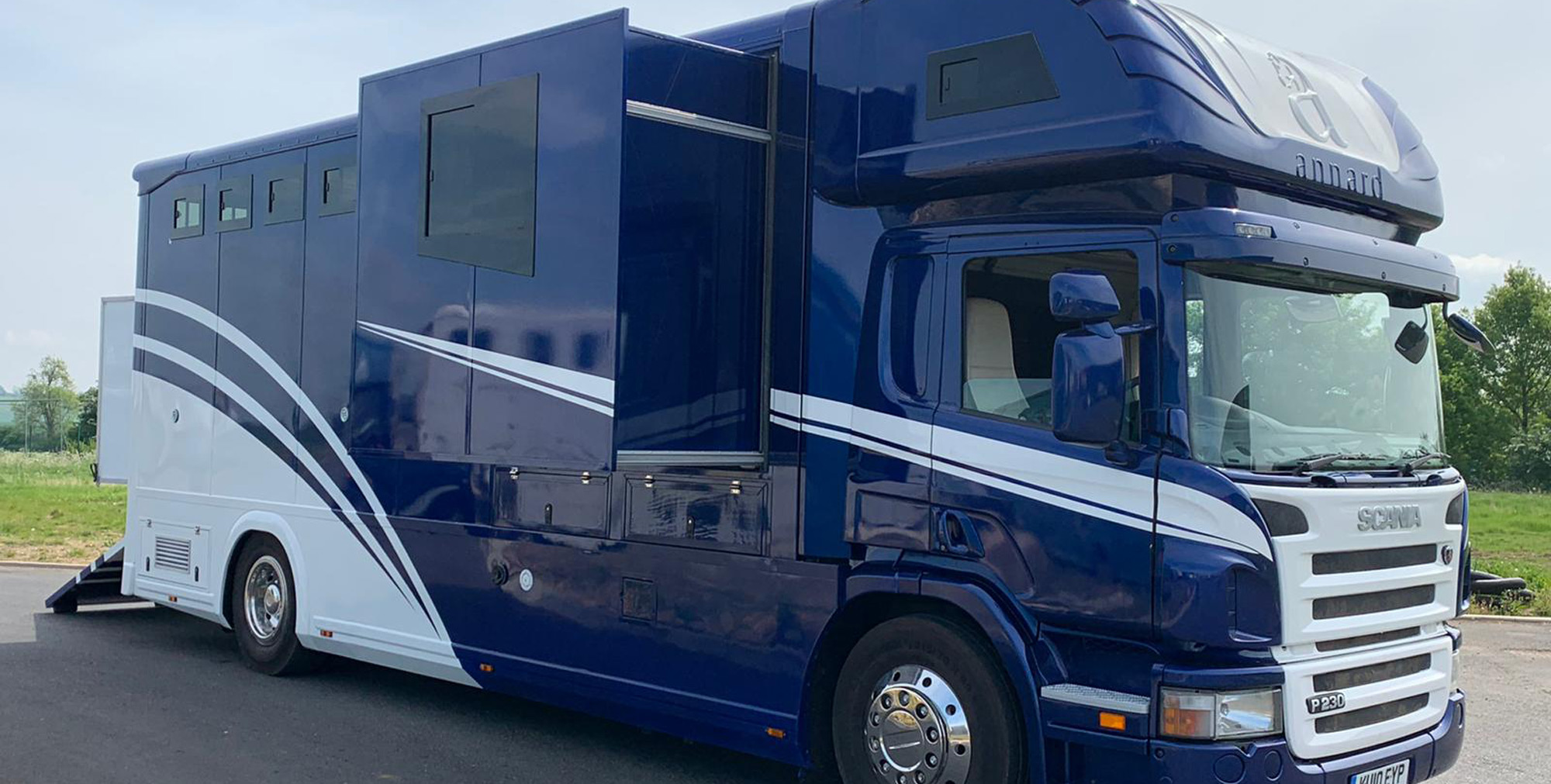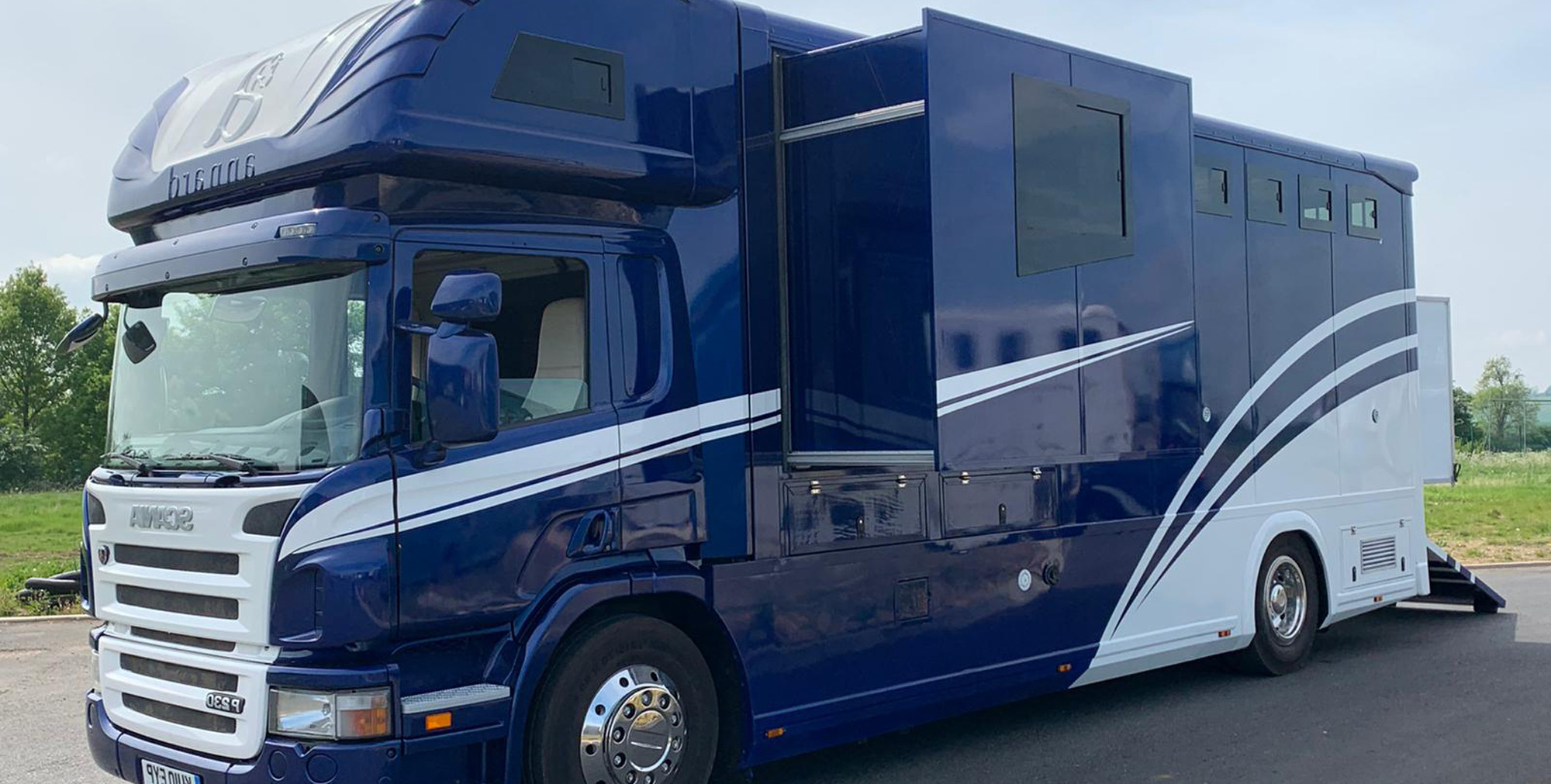 Featured & Latest Horseboxes In Stock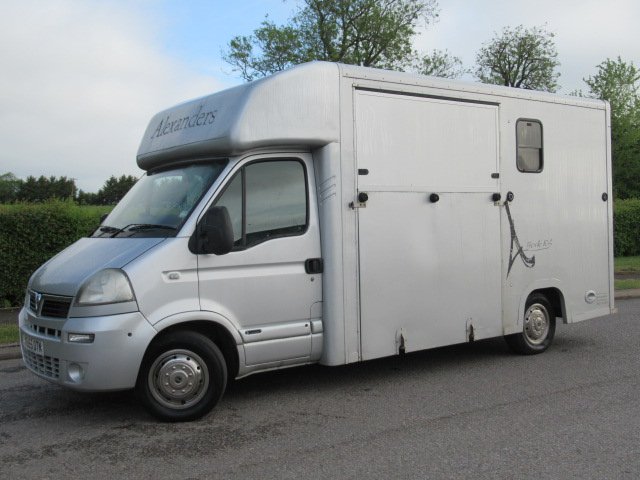 2006 Vauxhall Movano 3.5 Ton Coach built by Alexander RS York model. Stalled for 2 rear facing.. Excellent condition throughout
£22,450
In Stock
ref:15-603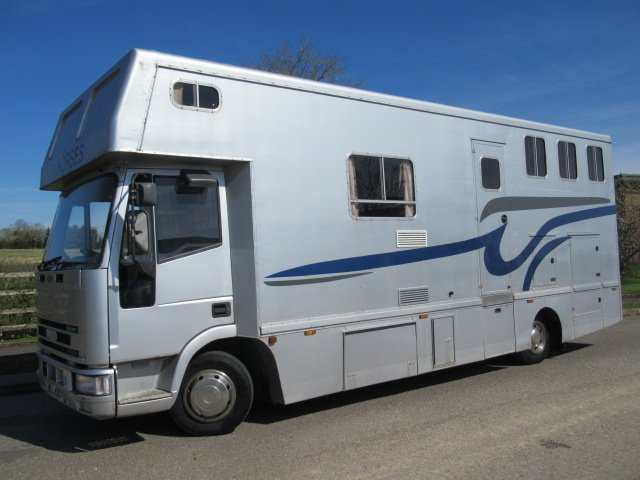 2004 Model 53 Iveco Eurocargo 75E17 7.5 Ton Coach built by Elite. Stalled for 3 with spacious living.. Sleeping for 4. Mot Feb 2023
£21,895
In Stock
ref:15-579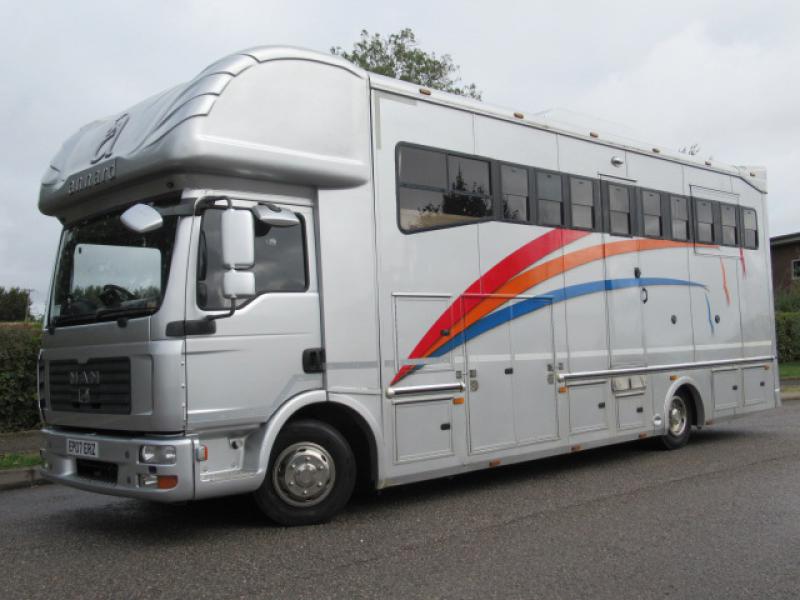 2007 MAN TGL 10 Ton Coach built by Annard. Stalled for 3. Smart luxurious living. Sleeping for 5. Full automatic chassis.. Only 45,829 Miles!
£69,995
In Stock
ref:22-373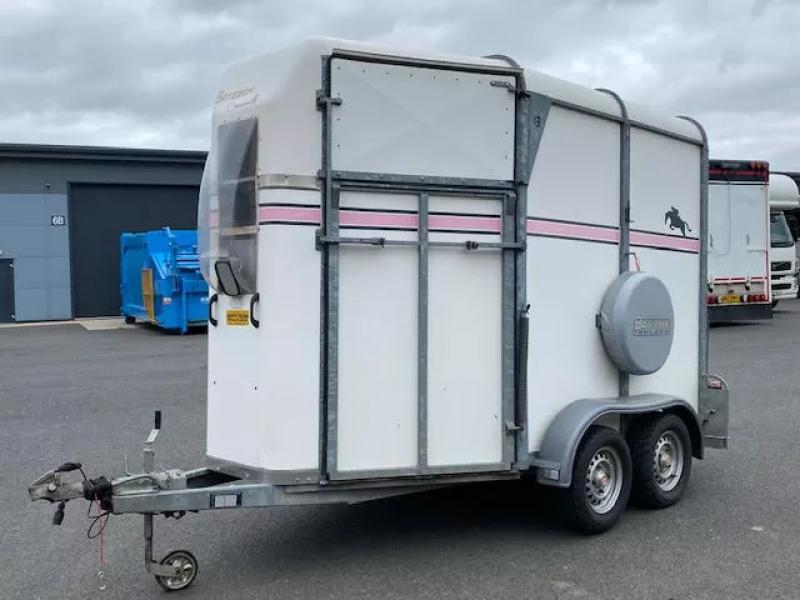 Bateson Deauville Horse trailer. Stalled for 2 forward facing.. Front and rear ramp.. Excellent condition throughout
£3,750
In Stock
ref:15-671
We're proud of our reputation and service. Here's just one more happy customer...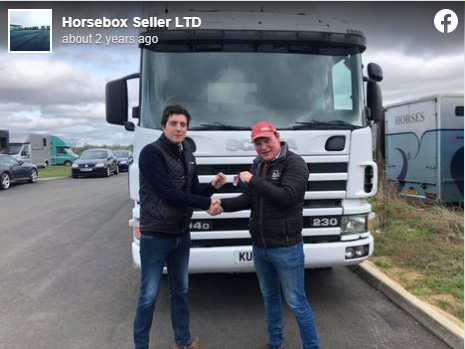 Horseboxseller Ltd delighted to sell David Wingrove sport horses his new 8 horse transport Horsebox which he took delivery of the truck today.
Wishing David and his horses a successful year and many enjoyable shows in his new Horsebox.
Thank you for choosing Horseboxseller Ltd